Ali Muhammad Raja with a Goshawk in 1979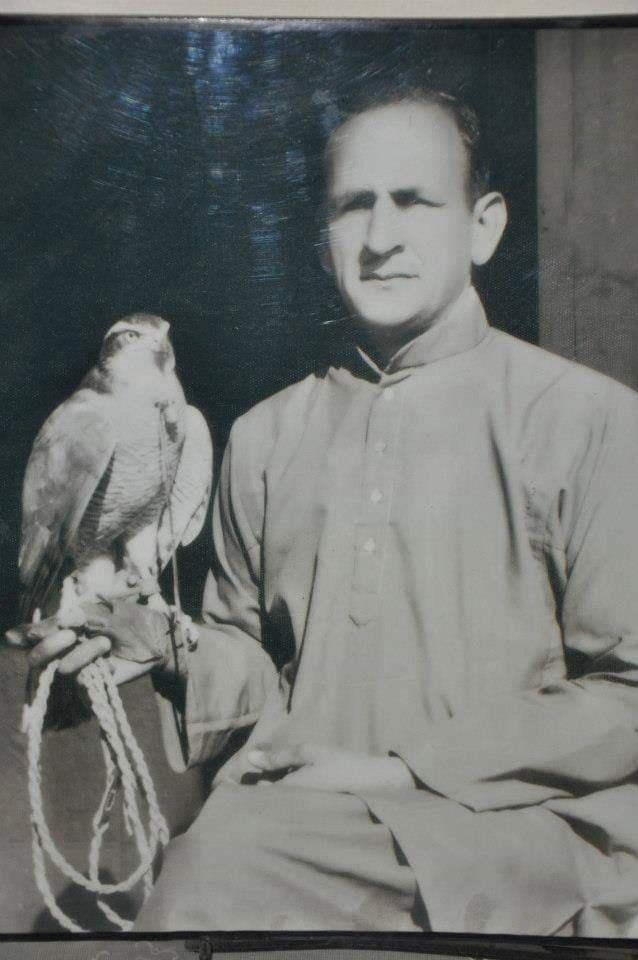 Date Created: 19 September 2019
Comments from Asif Ali:
This is a picture of my late Father Ali Muhammad Raja (1928-2000) who was a soldier in Pak Army. Was a very famous and well-known personality in Goshawk community. This photo was taken when no one have coloured photos just black and white earlier in 1979. He died in age of 72 year. My father was great horse rider, show jumper and international Polo player too. He was also a British Empire Soldier.
With many thanks to Asif Ali.
Author: Unknown
Source: Asif ALi
Owner: Asif Ali
Location: Pakistan