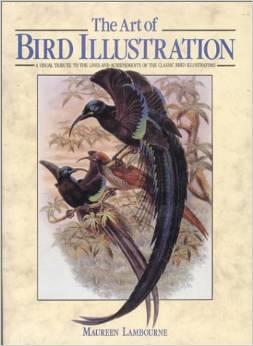 The Art of Bird Illustration by Maureen Lambourne
Author: Maureen Lambourne
Year of Publication: 1990
Source: The Internet
Publisher: Collins
Place of Publication: UK
Pages: 192 p
Language: English
ISBN: 0-00-219919-X
Picture on page 54 - Two Icelandic Falcons. Oil painting of gyrfalcon signed by Jacob Bogdani (1658-1724).
Picture on p.166 - Falco peregrinus. Oil painting by Joseph Wolf, dated 1866.
Picture on p.167 - Falco rusticolus. Drawn and lithographed by Joseph Wolf for Schlegel and Wulvershorst's Tratte de Fauconnerie, 1844-53, a history of falconry.
---