Falconer of Kolkhoz "Oktyabr" A..Albaev
Date Created: 10 July 2015
Thanks to Dennis Keen.
Chapter "Physcial culture and sp[ort" Nr 21979. Inv. N 3-1760.
National play. Hunter f the Kolkhoz "Oktyabr" of Dzhambul district A.Albaev, who became the title of Champion of the Region (Oblast) in national plays in the days of celebration of Great October's anniversary. Place of event - Alma-Ata town ?
Date of event - 1959. Form is filled up on 13.09.1962.
Author: P.Kudryashev
Source: Kazakh kinofond
Owner: Kazakh kinofond
Location: Almaty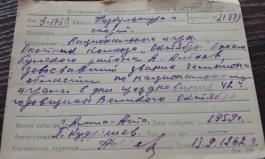 Falconer of Kolkhoz "Oktyabr" A..Albaev - inscription on a special form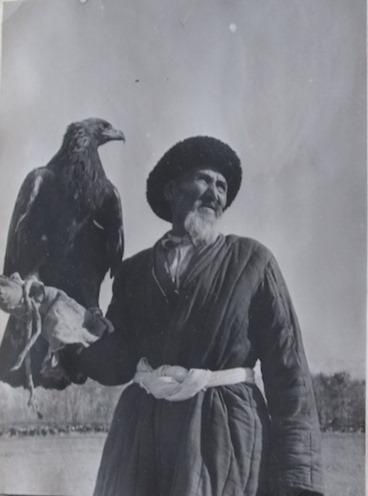 Falconer of Kolkhoz "Oktyabr" A..Albaev large image